Mental Health Month

Mental Health Month brings communities together to raise awareness about mental health, fight stigma, and provide support for individuals and their families. Each year, the National Alliance on Mental Illness (NAMI) joins the national movement with a new focus and ways for people to get involved.
This year, NAMI highlights "You Are Not Alone," featuring the lived experience of those affected by mental health conditions. According to NAMI, "Now more than ever before, it is important for the mental health community to come together and show the world that no one should ever feel alone."
At Community Care, we join in this theme to feature stories from members sharing their own lived experience.
Cassandra: "Each Struggle Turns Into a Strength"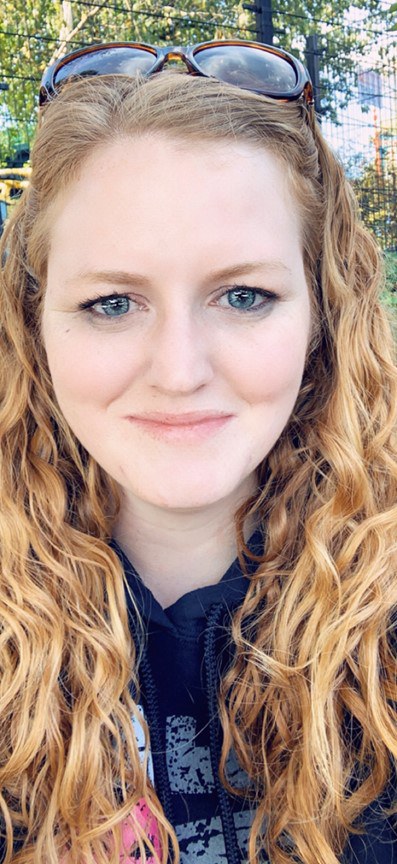 "Mental health doesn't discriminate. It doesn't care about race, creed, religion, or class. It's a complicated mixture of genetics and environment. I'm not sure why it chose me, but I like to think that only the strongest, most resilient person would be able to manage a mental health challenge.
For as long as I could remember I faced mental health challenges. When I was five, I was diagnosed with ADHD. With this label attached to me, I felt like an outcast growing up. I dealt with bullying most of my elementary and middle school years. In high school, I was a victim of abuse. These events that occurred during my childhood caused or brought out, what I now know to be a variety of co-occurring mental health challenges.
My symptoms throughout my adolescent and young adult years involved impulsivity, compulsive lying, fear of abandonment, a roller coaster of mood swings, and pushing loved ones away. I couldn't keep a job or finish school. My world was constantly moving and I couldn't make it stop. I always knew I was different and that I needed help, but I wasn't ready to admit that I needed it.
I had my first mental health crisis was when I was 22. I had a miscarriage and my depression and anxiety became too much to manage on my own. With the advice of my family, I opted to seek professional help. The reaction to the medicine I was given caused severe panic attacks and suicidal ideation. I was involuntarily admitted to a state hospital, and my experience there caused fear of doctors and treatments. I continued to live in denial of my mental health in hopes that it would just go away. It didn't. When my dad passed away, I was again triggered and my depression was deeper than ever before and my anxiety and mood swings were unstoppable. I quit my job, left my husband and tried to run away from my issues.
I learned from a family member how mental health is not curable but is manageable. Recovery is possible and with the proper tools, I can learn to manage my symptoms. I started doing more research on what recovery consisted of in terms of mental health. I discovered what a wellness recovery action plan was, and I was introduced to the Pat Deegan Recovery Library through Community Care. I tried talk therapy again, really focusing on my mental health. I learned DBT and CBT skills and utilized these skills in my daily living. I had hope for the first time in a long time. I was also introduced from a relative to peer support and learned what a peer specialist was. I felt I was at that point strong enough in my own mental health journey to be able to help others. I wanted to walk down that path with them and teach them the tools to help them in their own personal recovery. I have now been a Peer Specialist for two and a half years. My own recovery journey has not ended, and I still have days where it may be harder than the day before, but through this, I have learned that there is hope and with each struggle turns into a strength."