World No Tobacco Day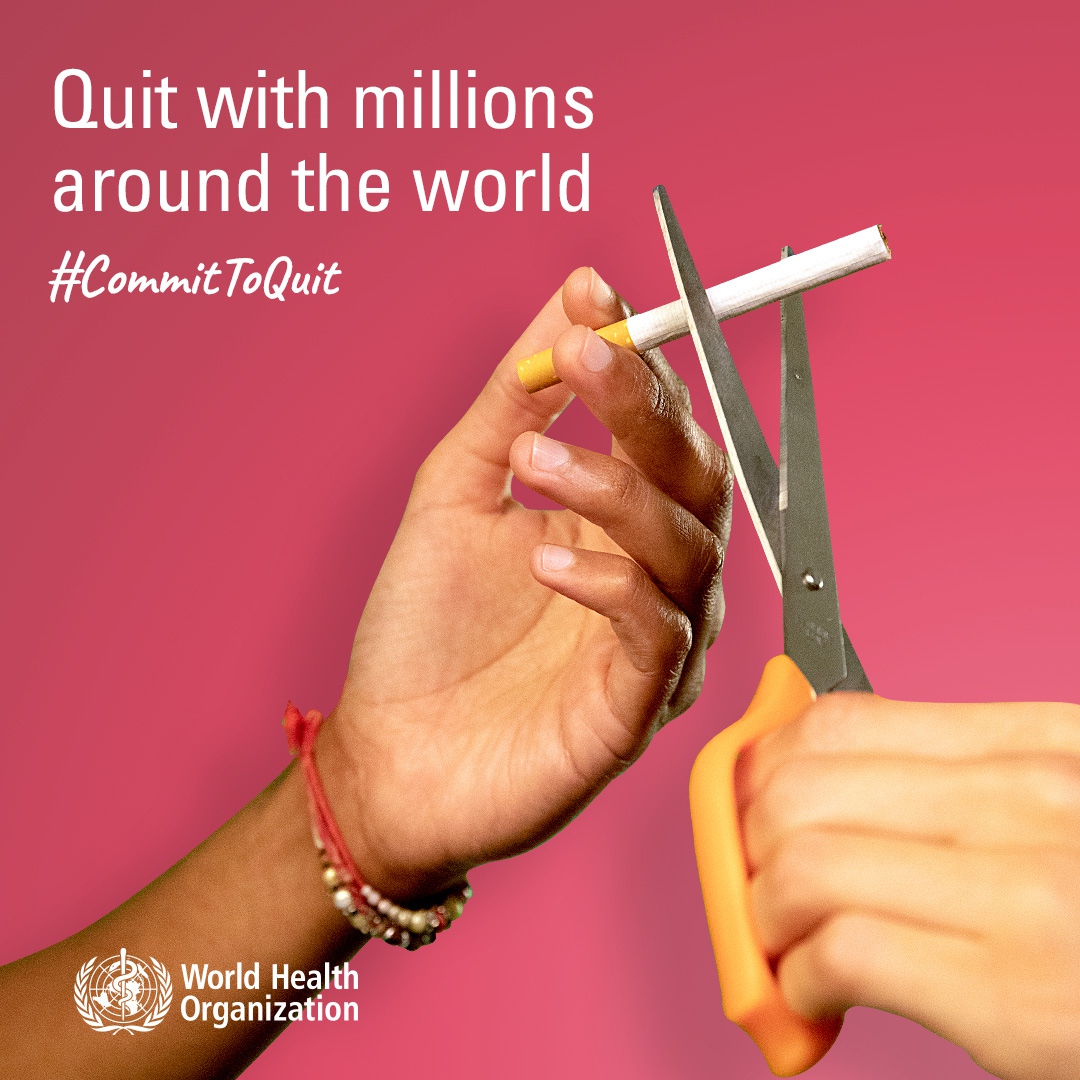 The World Health Organization (WHO) launched their campaign "Commit to Quit" for World No Tobacco Day 2021. Celebrated each year on May 31, World No Tobacco Day informs the public about tobacco dangers and how everyone can take control of their health.
"Commit to Quit" will support millions of people across the world who want to quit using tobacco. In light of the COVID-19 pandemic, millions of tobacco users say they want to quit.
Join the movement to commit to quit smoking or using other tobacco products. Take the pledge to quit today.
Quitting Can Be Hard Once You Start
Here are some tips to help:
Set a quit date. Setting a date can help you stay focused on your goal.
Tell your friends, family, and coworkers. They can support you and help you when you have cravings.
Anticipate challenges. Be prepared for any triggers or challenges, especially in the first few weeks of quitting.
Remove tobacco products from your environment. Get rid of tobacco products from your home, workplace, and car to avoid cues to use tobacco.
Quitting Tobacco Resources