Autism Acceptance Month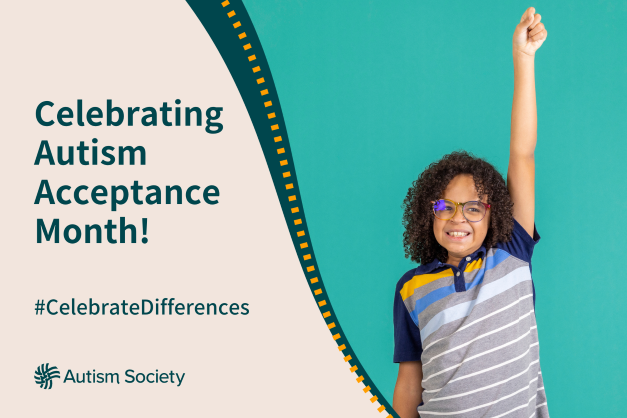 April is Autism Acceptance Month, a time to recognize the millions of both children and adults living with autism. Autism is different for everyone, and acceptance promotes inclusivity. Together, we can work toward a society in which individuals with autism have the support they need, when they need it. Education about autism can help people understand it and how to be more inclusive.
Alongside Autism Acceptance Month, the Autism Society's "Celebrate Differences" campaign focuses on sharing information and resources to promote acceptance and ways to be more inclusive in everyday life. Learn more: autismsociety.org.

Events
Autism Resources