Autism Acceptance Month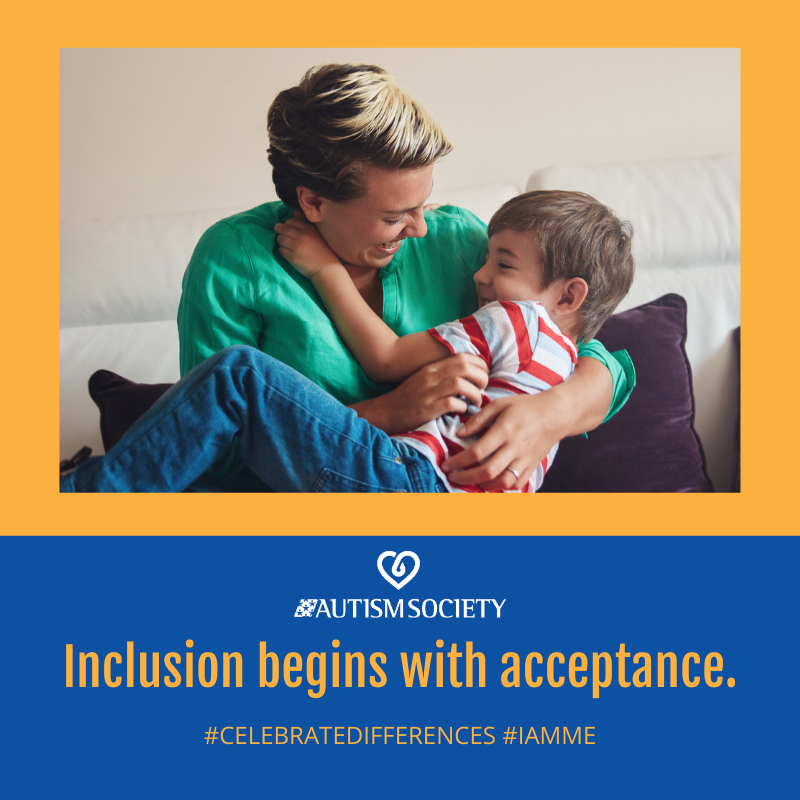 April has been known as Autism Awareness Month, promoting autism awareness and empowering people with autism and their families. This year, the Autism Society of America, along with other disability organizations across the U.S., are shifting the name to Autism Acceptance Month. Moving from "awareness" to "acceptance" promotes change and inclusivity, aiming to build a society in which individuals with autism can lead full lives, in all areas of life. Advocates have long used "acceptance," recognizing the over 5 million young people and adults who have autism spectrum disorder. Educating the public about autism is still important, as knowledge can help people understand autism and learn how to be more inclusive.
Alongside Autism Acceptance Month, the Autism Society's "Celebrate Differences" campaign focuses on sharing information and resources to promote awareness and acceptance and ways to be more inclusive in everyday life. Learn more: autismacceptance.org.


Ways to Get Involved